Useful Frequently Asked Questions and Answers.
If you can't find an answer to your question here please contact me directly at [email protected]
---
Q.) Is there a way to order a print and have it arrive framed?
A.) Yes, in fact I highly recommend that you do. The print will be mounted on a flat backboard at no extra cost with the frame and it protects the paper from warping due to seasonal temperature changes. The frame is also a much better presentation of the work and for that reason I am offering them at cost for you to have a great way to display the work on your wall for years to come.
I offer a selection of frames with any print and size. Choose the size of the printed image you want and when you arrive at checkout add framing by simply clicking "Frame It". There you can preview the image in different frame options before committing.
If you would prefer to handle framing the print yourself, I highly recommend opting for Foam Core mounting as it is offered inexpensively and will protect the print paper from warping. The framed prints and the Standout Prints all come assembled and ready to hang.
Frame Examples: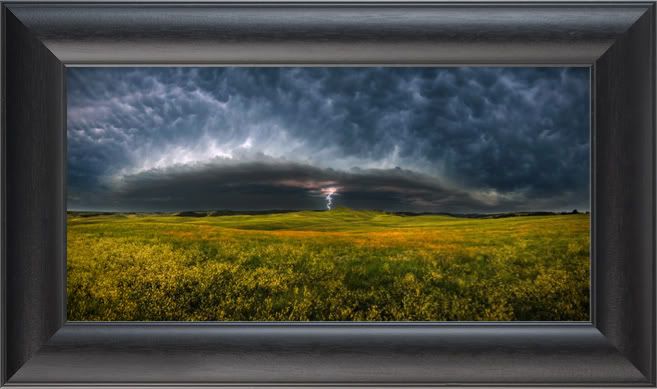 ---
Q.) What type of paper are the images printed on?
A.) All of the images are printed on the highest quality Kodak Endura Metallic archival paper. This paper offers natural color tones, sharp details and beautiful saturation, making it perfect for display in a variety of environments. It is strong and resistant to tearing or curling and will last a lifetime.
It uses a patented combination of film and laminate layers that result in a striking three-dimensional quality on an ultra-bright background. These are not Giclee or inkjet prints. They are photographic prints made with a state of the art LightJet laser directly on the light sensitive paper and processed chemically. It can be described as "chrome on paper."
The printed image is so well protected with this paper that glass in the frame is not even necessary, which greatly reduces glare, weight and shipping costs. However, I do recommend opting for lustre coating at checkout. For a few more dollars it will further protect the print from moisture, fingerprints, dust and UV light. It is also water-based and environmentally friendly.
---
Q.) What is the best lighting situation to display the wall prints?
A.) Ideally the image should be placed on a wall facing a dark room or hall and lit from above with tungsten directional lights.
Lighting Example: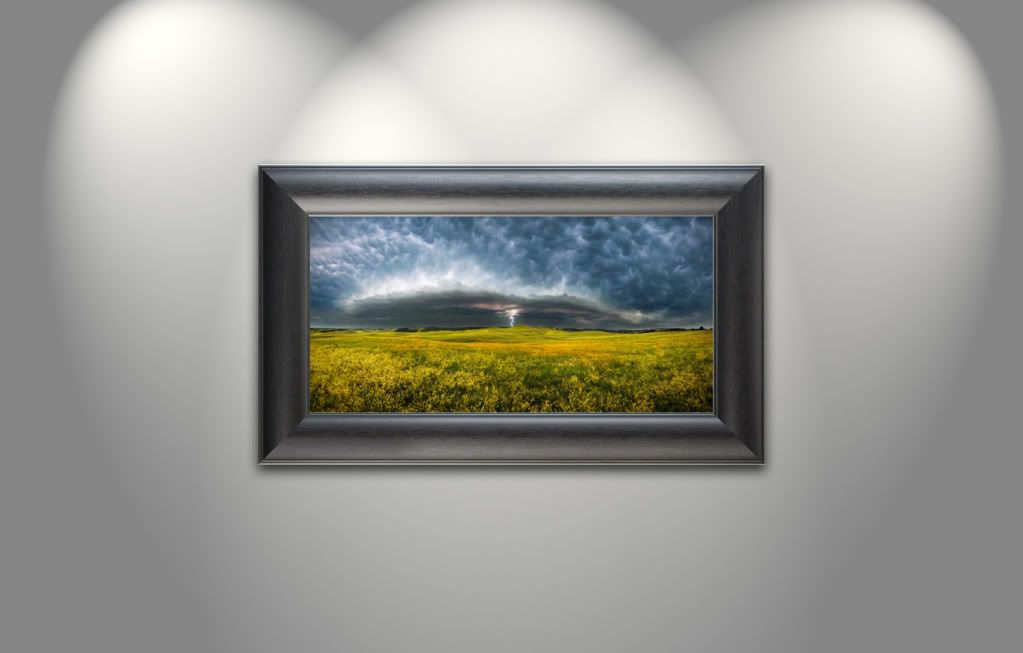 ---
Q.) How long will it take for my order to arrive?
A.) I have partnered with the largest and most respected printing service in the business in terms of quality and service and your order will be sent directly to them for processing immediately. Most orders ship within 24 hours. Print orders received by noon ship the same day. Framed prints take one day. There is a flat shipping charge regardless of the number of prints ordered. You then have the option of the shipping rate options.
USPS (3-5 Days), FedEx Next Business Day (no Saturday delivery)
---
Q.) What is the return policy?
A.) All orders come with a 100% quality guarantee as well as protection against orders arriving damaged or incomplete. If anything should happen in shipping, the order will be remade and sent immediately from the print house. If there is any other reason you are not completely satisfied contact me to return the order within 7 days of receiving the order for a full refund (minus shipping). [email protected]